Navy League presenting the Junior Sailor of the Year Award to YN2 Erick Martinez, Naval Station Great Lakes

Left to right are Mr. Ted Rock, President, Lake County Council, Navy League of the United States, Mr. Bruce Johnson, Honorary Event Chairman, YN2 Erick Martinez and Captain James Hawkins, Commanding Officer, Naval Station, Great Lakes.



CWO4 Ted Rock presented the Navy League Award to Airman Shane Wiley on Friday, February 5, 2016 at Recruit Training Command Recruit Graduation.

In the photo is QMC Jarrod Collins, the Recruit Division Commander, and RDML Stephen Evans, Commander, Naval Service Training Command.

THE GREAT LAKES REGION IS BUILDING NAVY SHIPS AGAIN!
Our Council Is Proud To Support
The Navy's
Littoral Combat Ship Program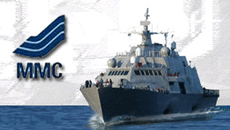 Marinette Marine Website
LCS: The Future Is Now
Lockheed Martin: About the LCS Program
CLICK BELOW FOR SHIP INFORMATION








EVENTS - Next 30 Days




Full Events Calendar




Council Business Meetings Are Held On The
Fourth Saturday Of Each Month.
Open To All Members.
COUNCIL NEWSLETTERS




[PDF Reader Required]