Operation: Military Kids (OMK) is excited that our Illinois 4-H Partner has again been selected to host a


For military children ages 8-15 years.

It will be held July 6-11, 2014 at the 4-H Memorial Camp near Monticello, IL


Apply online at www.campcorral.org

Any child from a military family is eligible to apply, although acceptance priority is given to children of wounded, disabled, or fallen military Service members. Additional details can be found on the application website.
THE GREAT LAKES REGION IS BUILDING NAVY SHIPS AGAIN!
Our Council Is Proud To Support
The Navy's
Littoral Combat Ship Program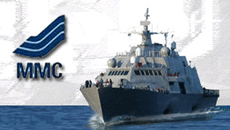 Marinette Marine Website
LCS: The Future Is Now
Lockheed Martin: About the LCS Program
CLICK BELOW FOR SHIP INFORMATION




EVENTS - Next 30 Days




Full Events Calendar




Council Business Meetings Are Held On The
Fourth Saturday Of Each Month.
Open To All Members.
COUNCIL NEWSLETTERS




[PDF Reader Required]